PRIMTRAIN online Journal Club on Cognitive bias to assess psychological wellbeing in non-humans primates on 23rd May 2018 16h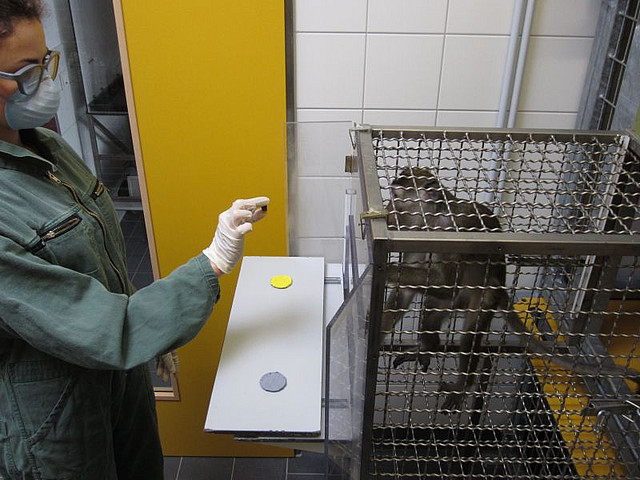 During this webinar Emily will talk through the traditional cognitive bias method developed to measure 'optimism' and 'pessimism' in nonhuman primates (Bethell et al. 2012). A challenge facing welfare scientists is how to apply what we learn from experiments to develop tools that can be used in real world settings. I will discuss the pros and cons of the cognitive bias methodology for application in primate facilities and identify future directions.
EJ Bethell, A Holmes, A MacLarnon, S Semple (2012). Cognitive bias in a non-human primate: Husbandry procedures influence cognitive indicators of psychological well-being in captive rhesus macaques. Animal welfare 21(2):185-195
DOI: 10.7120/09627286.21.2.185
Emily Bethell is a Senior Lecturer in Primate Behaviour at the Liverpool John Moores University (https://www.emilybethell.com/) and she is working on the study of animal emotions and cognition since 1997.
Time: May 23rd, 2018 from 04:00 to 05:00 pm (GMT+1)
Previous registration to the Journal Club is mandatory.
Please fill in the on-line form on the following link by Tuesday, May 22nd. After registration, you will receive all information to connect to the webinar room 24 hours before the beginning of the meeting.
https://goo.gl/forms/Imk0v0M6wIok6jfX2
Administration
Pau Molina Vila
Referent
Emily Bethell